March & April 2015
Youth Services Calendar
http://www.bridgeviewlibrary.org/bridgeview/ckfinder/userfiles/images/Apr2015cal.png
---
Activities to do with children 5 years or younger
Come and have fun at the library and meet new friends!
Register in the Youth Services Department or call (708) 458-2880 ext 106
Baby, Toddler & Preschool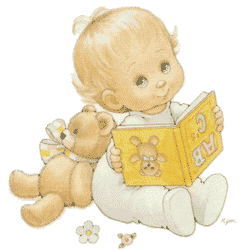 Pre-School Craft has moved to Saturdays at 10:30AM! (formally Monday @ 1pm)
Baby n' Me Storytime- Tuesdays at 1pm.
This program allows babies and their caregivers to spend time together reading, singing, dancing, and playing! Babies ages 15 months and younger are welcome to attend. Caregiver participation is required.
Preschool Storytime- Wednesdays at 1 pm.
This program is designed for children ages 3 years to 5 with stories to build young imaginations, songs to encourage self esteem, and a weekly craft to spark imagination. Caregivers are always welcome.
Book & Boogie- Fridays at 11AM.
Bring your toddler (18 months & up) and we will read a story, sing songs, dance, play instruments, and much more! This is a great program for active toddlers, so come join the fun! Caregiver participation is Required.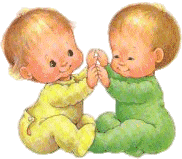 ---
Kindergarten - 2nd Grade Club
K-2 Club- Wednesdays at 4pm.
For children in grades K-2, with or without a caregiver
Looking for something fun to do? K-2 clubs has great stories, silly songs, and a special craft each week. Make new friends or bring a friend and join in the fun.
All Ages Welcome
Kids Craft- Tuesdays at 6:30pm!
Celebrate with Creativity! Come out and make a fantastic Craft with Ms. Weronika.
Lego Club- Thursday's at 6:30pm - ALL AGES (Under 5 with Adult)
Love to build houses, monster cars, and rocket ships? Or create gardens and shops? Then come to Lego Club! Build whatever you would like or try the weekly Lego Club Challenge.

---
Saturday fun at your library!
6 Weeks of Saturday Programs
**NEW** Saturday Pre-School Craft - Saturdays at 10:30am.
Come join Ms. Paula for crafts especially designed for our youngest artists. Parents are encouraged to share this time with their child. Registration required!
Polish StoryTime- Saturdays at Noon.
Ms. Weronika will be having a storytime for children who enjoy stories, songs, and making crafts in Polish!
Arabic StoryTime- Saturday at 1pm!
Ms. Paula's popular program is back! School age children will be reading,
writing, and speaking Arabic.
---
6 weeks of special events at your Library!
Special Events
April
SPRING FLING - Saturday, April 4th at 3PM
Bring your camera!!! Come and join us as we celebrate Spring! We will do a craft, play some games including an egg hunt. We will also have a visit from the Easter Bunny! Registration is required - Limit 20 kids.
LEGO PLAY - Saturday, April 11th at 3PM
Do you enjoy building with Legos? Come in on this Saturday and work your imagination with the Library's Lego collection. Registration required - Limit 20 kids.
EARTH DAY - Saturday, April 18th at 3PM
We only have one planet, and we need to take care of it!! Come in and join us as we learn about recycling, compost, and other ways to take care of our world. Special treat: We will make a yummy food craft - A Dirt Pie!! Registration is required - Limit 20 kids.
CHICK IT OUT - Saturday, April 25th at 3PM
The chicks are here! Come and learn about Embryology (egg hatching). Everyone is invited to come back each week to monitor eggs. Registration is required - Limit 20 kids.
Mother's Tea - Saturday, May 2nd at 3PM
Moms and kids are invited to celebrate Mother's Day together with this wonderful activity day to celebrate Moms. Families will have tea and cookies, and children will make a special craft to give to mom. Registration is required - Limit 20 kids.
---