January & February 2015
Youth Services Calendar
http://www.bridgeviewlibrary.org/bridgeview/ckfinder/userfiles/files/JanFeb15Calendar(1).png
http://www.bridgeviewlibrary.org/bridgeview/ckfinder/userfiles/files/JanFeb15Calendar2(1).png
---
Winter Programming 2015
Register in the Youth Services Department
Baby, Toddler & Preschool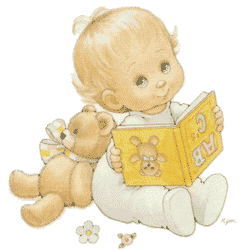 Preschool Craft- Mondays at 1pm
Join us in this positive social setting for your preschool child. A short story with song and an age appropriate craft. Caregivers are welcome to stay and enjoy time with their preschooler.
Baby n' Me Storytime- Tuesdays at 12:00pm.
This program allows babies and their caregivers to spend time together reading, singing, dancing, and playing! Babies ages 15 months and younger are welcome to attend. Caregiver participation is required.
Preschool Storytime- Wednesdays at 1 pm.
This program is designed for children ages 3 years to 5 with stories to build young imaginations, songs to encourage self esteem, and a weekly craft to spark imagination. Caregivers are always welcome.
Book & Boogie- Fridays at 11AM.
Bring your toddler (18 months & up) and we will read a story, sing songs, dance, play instruments, and much more! This is a great program for active toddlers, so come join the fun! Caregiver participation is Required.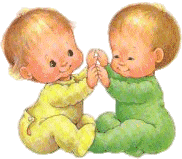 ---
Kindergarten - 2nd Grade Club
K-2 Club- Wednesdays at 4pm.
For children in grades K-2, with or without a caregiver
Looking for something fun to do? K-2 clubs has great stories, silly songs, and a special craft each week. Make new friends or bring a friend and join in the fun.
All Ages Welcome
Kids Craft- Tuesdays at 6:30pm!
Celebrate with Creativity! Come out and make a fantastic Craft with Ms. Weronika.
Lego Club- Thursday's at 6:30pm - ALL AGES (Under 5 with Adult)
Love to build houses, monster cars, and rocket ships? Or create gardens and shops? Then come to Lego Club! Build whatever you would like or try the weekly Lego Club Challenge.

---
6 Weeks of Saturday Programs
Polish StoryTime- Saturdays at Noon.
Ms. Weronika will be having a storytime for children who enjoy stories, songs, and making crafts in Polish!
Arabic StoryTime- Saturday at 1pm!
Ms. Paula's popular program is back! School age children will be reading,
writing, and speaking Arabic.
---
Special Events
January
Martin Luther King Event - Monday, January 19th at 1PM
Come and hear the story of MLK and how he helped changed Civil Rights in America. Help create a craft quilt to honor MLK's life and Black history month.
Ground Hog Day Event - Saturday, January 31st at 3pm (please note time change)
Will it be 6 more weeks of winter!?! Come and hear the folklore behind the ground hog and make a craft.
February
Gaming Day - Saturday Feb. 7th & 28th at 3:30pm
Come and play Wii with other kids or you can choose to play an "old school" board game.
Valentine's Day Party - Saturday, February 14th at 4pm
We are celebrating this holiday with stories, sweet treats and a craft.
Chinese New Year Party - Saturday, February 21st at 3:00pm
How fun it is to celebrate the New Year again....Chinese style! Lots of fun for the kids!
St.Patrick's day celebration - Saturday, March 7th at 3:00pm
Hear the story of St. Patrick and fables of Leprechauns and gold!
---